No, it's not some perfect illusion. Yes, the rumors are true – Lady Gaga will be taking the stage at the Super Bowl halftime show next year!
Read details and more stories below!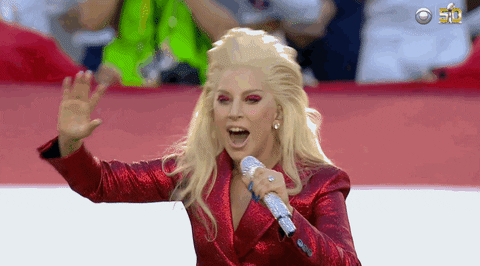 Details inside Gaga's Super Bowl performance: READ MORE
Blake Lively and Ryan Reynolds welcome their second child! READ MORE
Niall Horan's opens up about his upcoming debut album: READ MORE
The Chainsmokers new song with Phoebe Ryan is basically a sequel to "Closer:" LISTEN
Michael B. Jordan said the nicest thing about his pal Selena Gomez and her Lupus battle: READ MORE
Hear DNCE's new funky song "Body Moves" HERE!
Sarah Hyland, Ruby Rose and more celebs star in Michael Jackson-themed Lip Sync Battle trailer: WATCH
Here's the real reason why Blac Chyna tweeted out Rob Kardashian's phone number: READ MORE